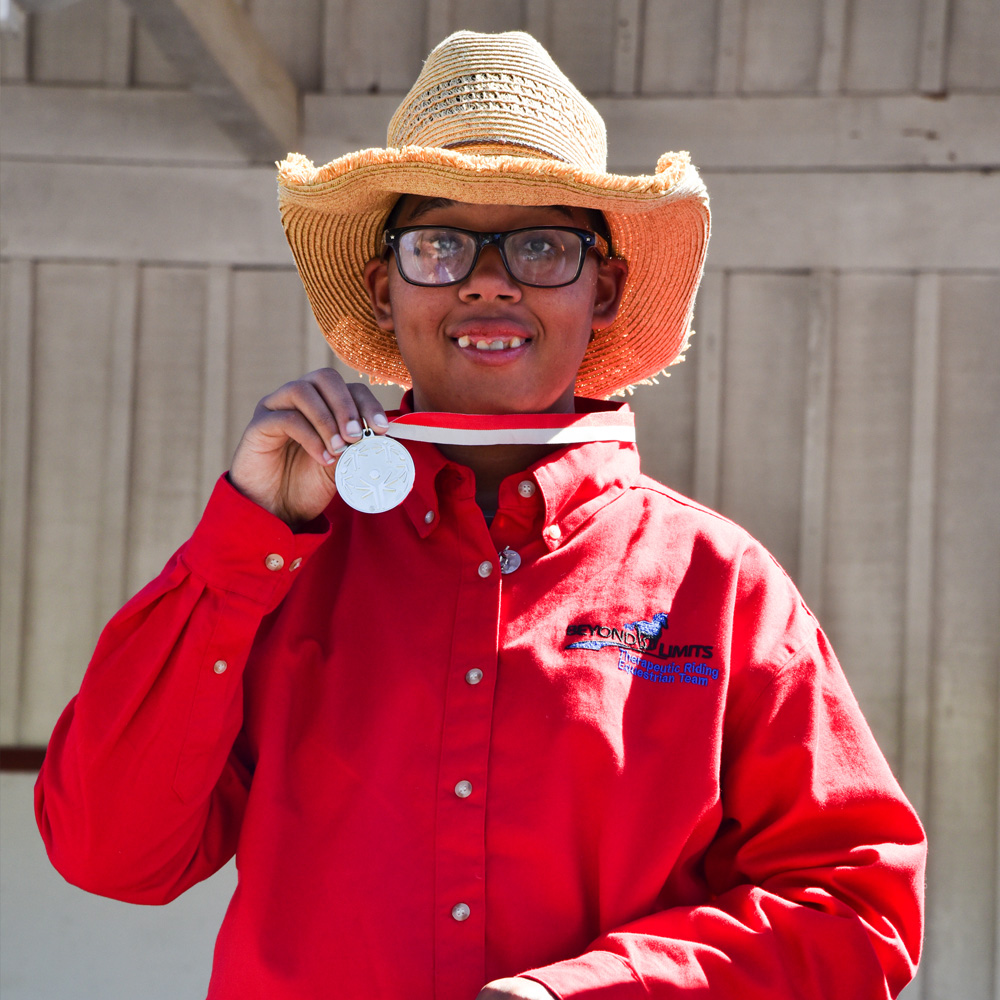 Riding has helped me a lot with my balance and my communication with the animal and my awareness issues.
My favorite part about riding is cantering. I like playing with all the horses. My favorite horse is Baloo. I love my riding instructor, Kristen, she is a really good at making you laugh. I see her not as an instructor, but as my family.
I have made a lot of good friends. At summer camp, I made a cool friend that had the same ideas that I did, which was having our own horse and training. Sarah is my loyal friend, we teach each other how to do things.
The best part about Special Olympics is getting all dressed up and doing my best for the judges.
Please join us.
Maya Adams
Beyond Limits Rider