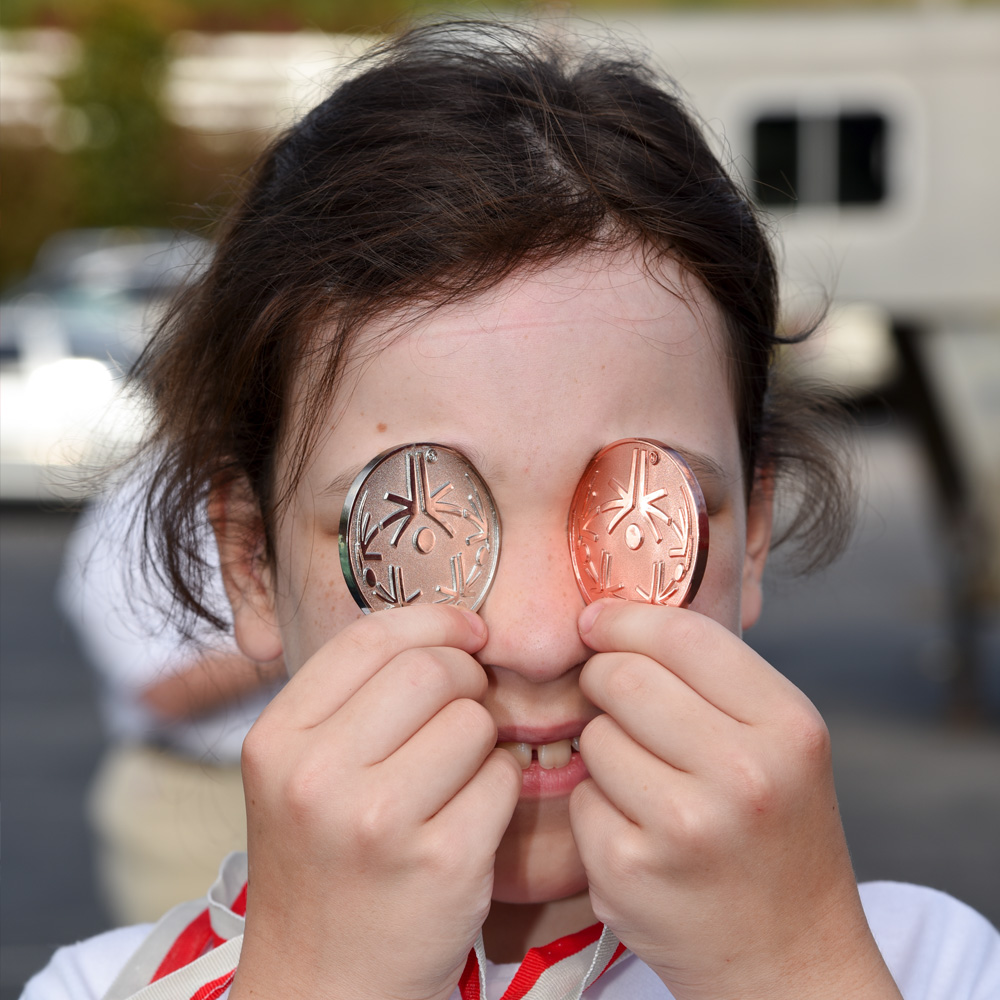 March 3, 2017
To whom this may concern:
It is with great pleasure that I write a testimonial and letter of support for Beyond Limits Therapeutic Riding. My 12 year-old daughter, Micaela, has been in this therapeutic riding school for three years and has been under the instruction of Kristen Moreland, who is certainly one of the best teachers in her field, having incredible aptitude for working with special needs children.
My lovely little girl, Micaela, has high-functioning autism, and at the time that she began her training in April 2014, she was a relatively shy young lady with little physical activity in her life and suboptimal coordination. At this time, I am proud and pleased to share that therapeutic riding has transformed her…
Micaela has demonstrated great improvement in her social skills most notably. Those who knew her at the outset are mesmerized by her transformation! She has a greater sense of self-confidence and is more comfortable conversing with new people. She talks about her love of horses and proudly shares of her riding accomplishments. Caring for the horses, which is a central component of the program, has also been an opportunity for nurturing and growth.
Among her accomplishments, Micaela participated in the Georgia Special Olympics three years in success ion, completing four 1st place and one 3rd place finishes in 2016. Furthermore, just one week later, she was able to compete in a regular, non special education riding show, including neurotypical children, and still finished with two first place and one third place finish among her three events.
Micaela has certainly become an accomplished rider! And in such a relatively short time!
Moreover, her physical stamina and coordination have also improved tremendously as a result of both riding and caring for her horse. Therapeutic riding is a particularly excellent physical activity for children who lack the coordination and quickness of pace to compete in most team sports.
In short, therapeutic riding has been the best source of physical and social skills therapy that my child on the autism spectrum could have ever experienced. Moreover, the people and program at Beyond Limits have been a perfect match for our family. We have been blessed and feel deeply indebted to the program. With all sincerity, if you are looking for a place to make a donation that will go directly to a program that changes peoples lives, look no firther than Beyond Limits Therapeutic Riding. It is a great cause with a great need.
Sara Acree, MD